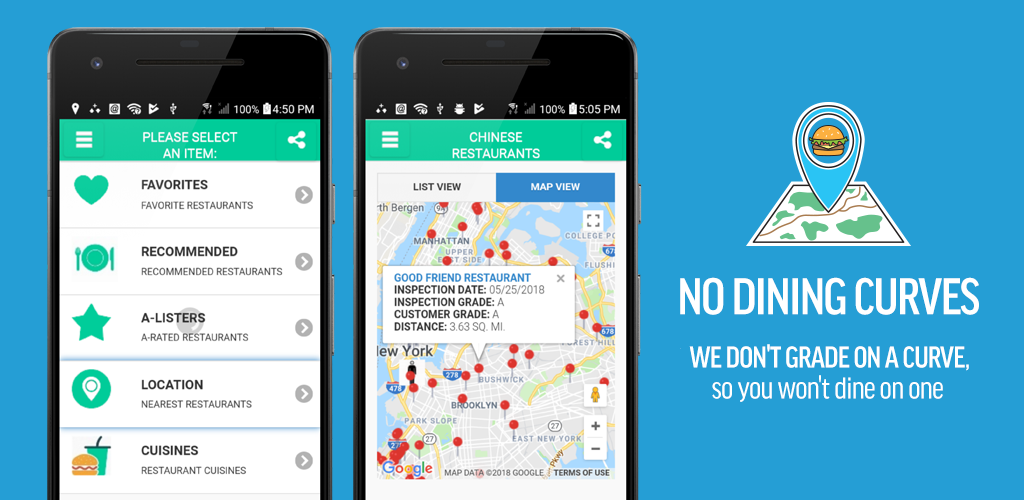 What is No Dining Curves?


It's an app for mobile devices that provides helpful information about local restaurants, so patrons can have the safest and most satisfying dining experience. You maybe wondering how is No Dining Curves different from other restaurant apps? There are three features in No Dining Curves that differentiates it from other apps:
Health Inspection Grades - These are the grades restaurants received from local governing bodies and you commonly see in a restaurant's window.
Customer Grades - Customer ratings are aggregated from multiple sources to provide a complete customer review.
Restaurant Menus - No longer will you have to download a pdf or visit a restaurant's website to view its menu.



How does it work?


No Dining Curves uses several methods to help find local restaurants. Some of the methods used include your proximity to restaurants, restaurants' cuisines and restaurants' ratings or grades. Once you have chosen a restaurant in the app, you may view its menu, save a restaurant to your favorites or share your find on social media. Take a look at a short video that explains the app: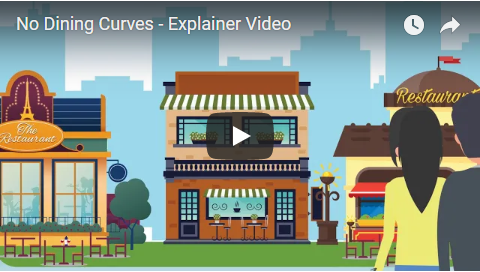 Where can it be used?


No Dining Curves was launched in several cities across the country and we are looking to add more cities to our platform. Please check us out on Twitter, Instagram or Facebook to see if No Dining Curves is available in a city near you. Here are the ten cities where No Dining Curves was initially launched:
Atlanta
Boston
Chicago
Dallas
Las Vegas
Los Angeles
New York
Oakland
San Francisco
Seattle


How can you get it?
You can download No Dining Curves from Google Play, Amazon App Store, Samsung App Store or Apple App Store. It will only set you back a whole .99 cents.

Top


Legitigant for Mobile Devices
Vanguard I.T. is dedicated to offering tools that will help you, the attorney spend less time as accountant so you can better manage your practice. Legitigant for Mobile Devices and Tablet will soon be apart of Legitigant's suite of products. For more info, click here.